Description
Collection with 3d decorations and props
CGAxis Models Volume 83 – DECORATIONS is a collection containing 21 high polygon 3d models of decorations, gadgets and props. These items are ment to provide your interior vizualization project more interesting and detailed look. You can find in this collection: rough looking wall shelf filled with various objects, triangle and square shaped wall shelfs with vases, table decoration such as tray with flowers, wall pictures, etc. Models have materials and are mapped with high-resolution textures. CGAxis Models Volume 83 is compatible with 3ds max 2010 (V-Ray, Corona, Mental Ray, Scanline) or higher, Cinema 4D R15 (Advanced Renderer, V-Ray) or higher and is available in OBJ and FBX formats.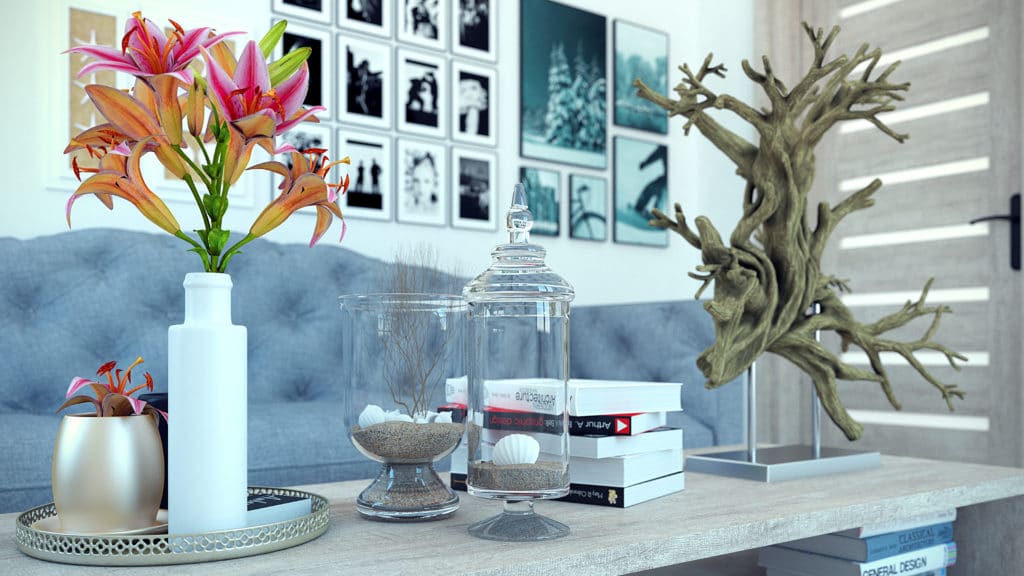 Available file formats:
• max 2010 Scanline
• max 2010 Corona
• max 2010 VRay
• max 2010 Mentalray
• Cinema 4D R15
• Cinema 4D R15 VRay
• FBX
• OBJ
Specification:
Total size: 1 GB
Textures: Yes
Materials: Yes
Shipping: Downloadable
This collection does not include scene presented in render image.
As a sample model you can download for FREE 3D model from CGAxis FREE models platform: