Description
Supermarket Equipment 3D Models Collection by CGAxis
Supermarket Equipment 3D Models Collection Volume 112 is a package of 40 high-polygon 3d models of shelves and equipment used in markets and stores. In this set you will get market shelves, stands, racks with many different products you can see in a store.
All models in this collection are prepared for 3ds max 2010 or higher (V-Ray, Mental Ray, Corona, Scanline), Cinema 4D R15 or higher (V-Ray, Advanced Renderer), Unreal Engine, FBX and OBJ file formats.

This collection does not include scene presented in render image.
Available file formats
As a sample model you can download for FREE 3D model from CGAxis FREE models platform: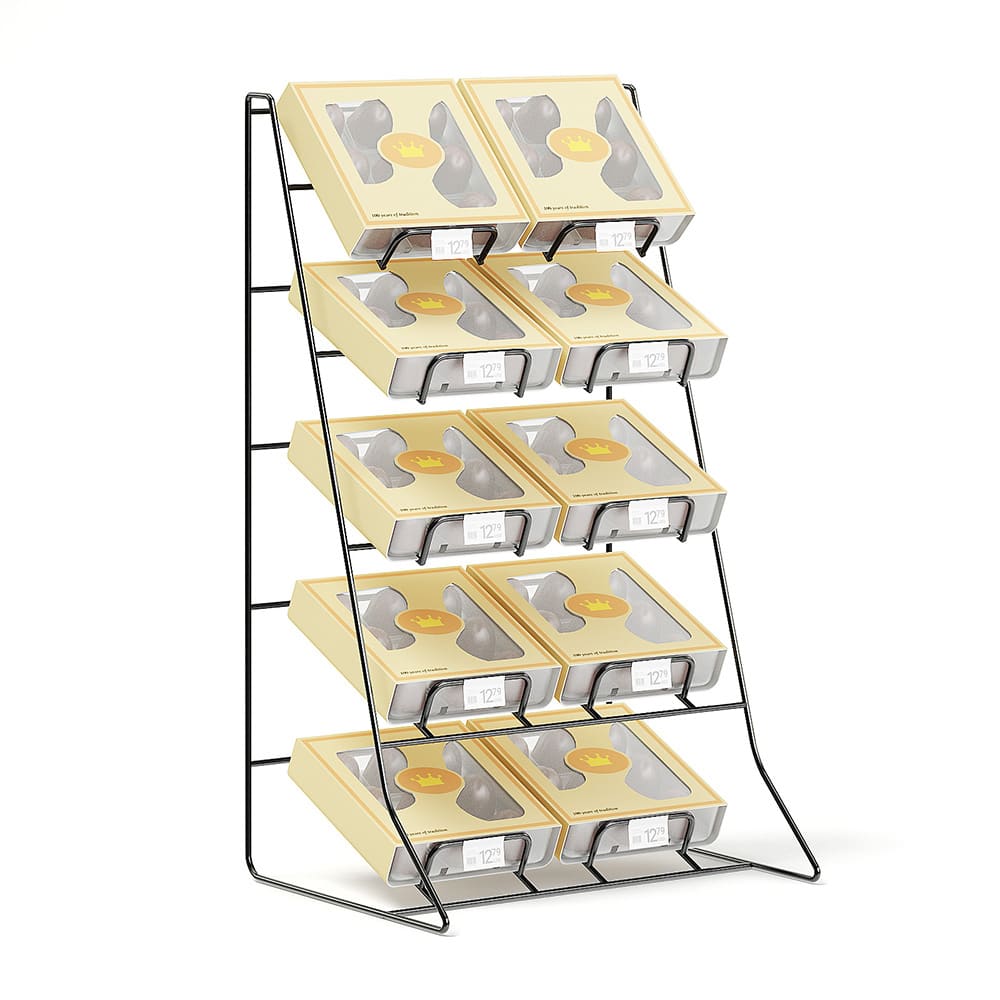 In this collection you will find:
Market Shelf 3D Model – Bakery Products
Market Shelf 3D Model – Snacks
Three Market Fridge 3D Models
Wooden Market Shelf 3D Model
Market Display 3D Model
Market Rack 3D Model – Chips
Green Market Fridge 3D Model
Market Rack 3D Model – Chocolates
Market Stand 3D Model – Cards
Market Shelf 3D Model – Nuts
Beer Rack 3D Model
Market Shelf 3D Model – Vegetables
Market Shelf 3D Model – Buns
Market Stand 3D Model – Drinks
Market Shelf 3D Model – Wines
Market Stand 3D Model – Cosmetics
Three Market Rack 3D Model – Clothes
Market Shelf 3D Model – Vegetables
Market Shelf 3D Model – Toys
Market Shelf 3D Model – Croissants
Market Stand 3D Model – Creams
Trolley 3D Model
Pallet Truck 3D Model
Security Gate 3D Model
Two Self Service Cash Register 3D Models
Market Shelf 3D Model – Canned Beer
Market Shelf 3D Model – Medicine
Market Shelf 3D Model – Tea and Cookies
Market Shelf 3D Model – Water
Market Shelf 3D Model – Books
Market Shelf 3D Model – Snacks
Market Shelf 3D Model – Canned Drinks
Market Shelf 3D Model – Magazines
Market Shelf 3D Model – Towels
Market Shelf 3D Model – Plates and Pots