During the work of every 3d artist comes a moment when the deadline is chasing, and the work is still not finished.
This is a really stressful situation and you probably wish to avoid it. I would like to show you 7 tips to speed up your 3d workflow.
No matter how long you work with 3d graphics, I think that some of them you will find useful and you usable in your next projects. These tips are mainly for 3ds max but most of them have their equivalent in all 3d software packages.
1. Setting up your Workspace and Keyboard Shortcuts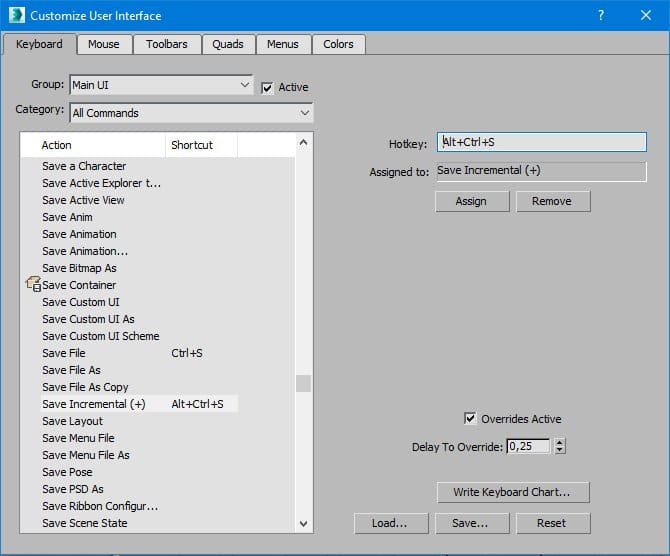 It is very important to set the workspace and shortcuts in such way that it is convenient for you. Moving the most commonly used application panels into places that are easily accessible is sometimes a salvation. It is necessary to set the appropriate keyboard shortcuts, for the activities you use most often. For example, the first shortcut which I set in 3ds max is Save Incremental. It allows me to quickly save work as new files without worrying about the fact that I will need something from an older version of the file. Fortunately in 3ds max there is available free combination Ctrl + Alt + Save which I use to Save Incremental.
Having comfortable workspace is also important if you are moving from one to another 3d software package. Take for example such situation. You worked all the time in Cinema 4D, but this time you have to do a project in Blender. Initially, changing you habits will be a real nightmare. Even the simple selection of the object will not be working like you used to – in Blender , in contrast to other 3d softwares, you select with Right Mouse Button. The same applies to the rotation and moving of the camera. It is just different. Fortunately, you can change everything and adapt it to your customs. I highly recommend it to that because you will lose more time to change your habits than 15 minutes to change these options.
2. Use Scripts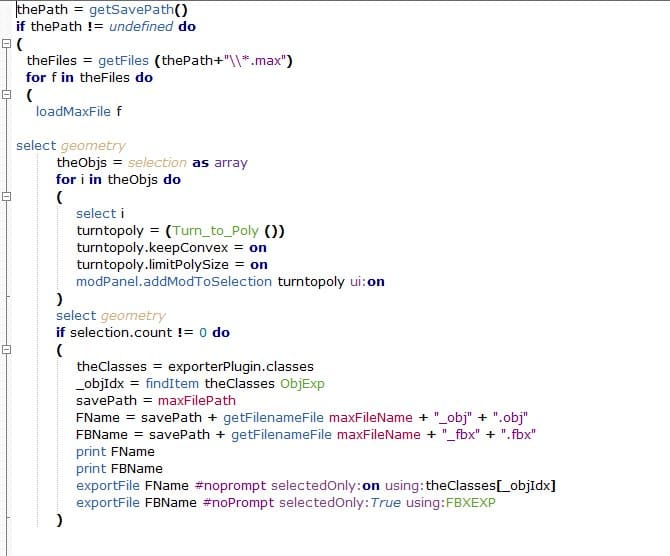 There are many free and useful scripts that speed up your work. You can find them both for 3ds max, Maya and Cinema 4D. Probably the most popular site with the most extensive script database for 3ds max is https://www.scriptspot.com/
There are many useful in modeling, animation, material convertertion and many more. In addition to this site, on the Internet you can also find many places with both paid and free scripts. The absolute basis for working on creating visualizations is https://www.cg-source.com/
Thanks to three tools from this site, you will create great looking floor panels and texture them appropriately.
If you also have some free time, you can learn the programming language used by your 3d application. You will not regret the time spent on learning it, because the script you write may in the future significantly speed up your 3d workflow. Some time ago I managed to write a script that opens all files max in the catalog, and then exports their contents to FBX and OBJ. Thanks to this, instead of the 2 hours spent on the export, it can be done in 10 minutes.
3. Have a set of tested texture sites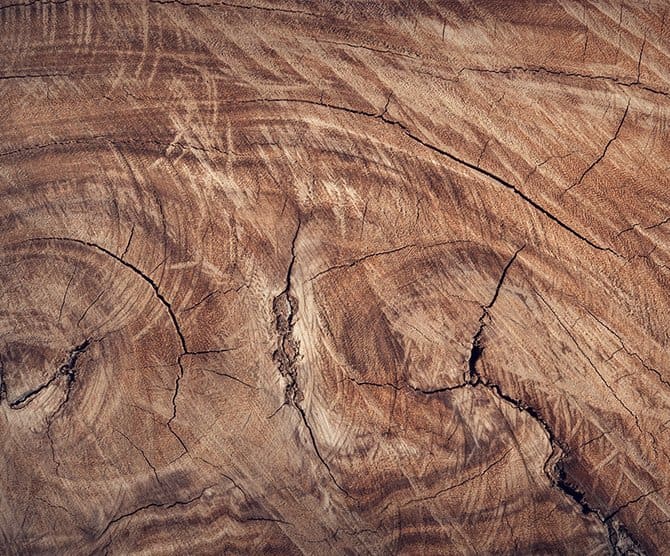 Thanks to knowledge of several texture sites, you will avoid unnecessary stress associated with searching for the right picture. You can of course search for it on Google, but you have cannot be sure that you can use such a picture. And looking for copyright info can sometimes be incredibly time-consuming. It's best if the photos you want to use are under the CC0 license. Thanks to this you will avoid any problems that you might have when using unauthorized texture. There are many websites that have such photos for free. Examples can be pexels.com or pixabay.com.
Of course, it's best if you have your own textures, but getting a large base can be really time-consuming and take many years to come.
4. Do not try to make everything yourself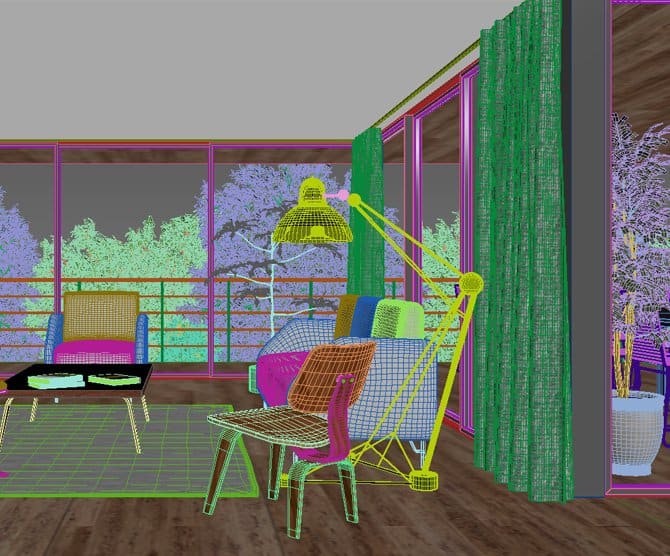 It is obvious that you want your work to look the best and show all your skills. Unfortunately, this is not always possible. When the deadline is chasing, there is simply no time to make everything yourself. It is better to sometimes use the external source of 3D models, because ultimately you will save a lot of energy thanks to it.
Recently, CGAxis Plans has been launched on cgaxis.com. This is a subscription package, thanks to which you can download 50, 100 or unlimited 3D models or HDRI maps – depending on the plan you choose. You can find out more about CGAxis Plans here: https://cgaxis.com/all-access
5. Keep Everything Grouped and Clean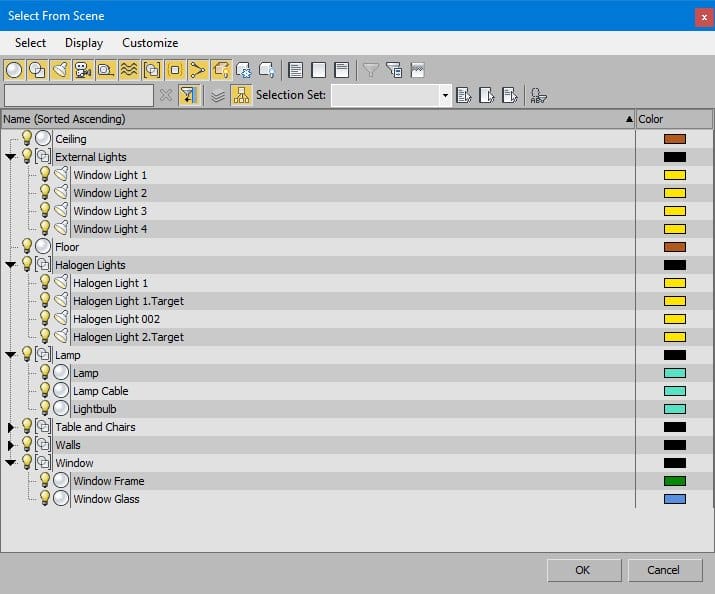 This is important especially if you are working on a large project. At first, it may seem like a waste of time, but I think it's the most important tip to speed up your 3d workflow. If you have to do something in the scene a few days ago, or you want to re-use the scene that you made a few months ago, you'll appreciate that. Thanks to proper grouping or using layers, you can easily find what is where, even after a long time. Any changes, changing objects, lights or materials, will be much easier for you.
6. Make Preview Renders or use Active Shade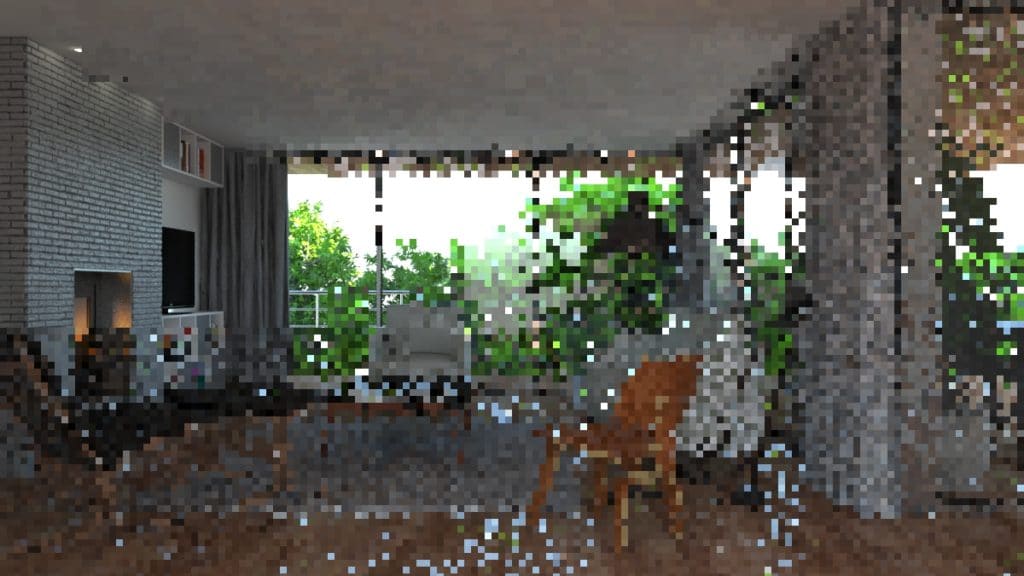 Try to do as many preview renders as possible. Even in the lowest quality it will be still useful. The material editor will not show you exactly how the material will look in your scene. Therefore, do it as often as you think you need it. Sometimes a short 5 minute render will show you artifacts that you could not notice otherwise. Thanks to this you will save yourself nerves when the final render will not be as good as you wish for.
In addition to preview renders, you can also use ActiveShade in 3ds max, or its alternatives in other 3d software. It will allow you to have a rendered preview of the scene you are working on and all the changes you are making.
7. Save a lot
Use a save function as many times as possible. It's best if you do it by saving on new files. That's why I just set up Save Incremental for keyboard shortcuts. Nothing is as frustrating as when it turns out you want to undo the changes you have made, and Undo function has reached its limit. I recommend everyone to set such a shortcut. Optionally, you can also use the AutoSave option. In 3ds max it is available in Customize > Preferences > Files. In there you can set the options for the AutoBackup: how many files should be saved up to and at what time intervals.
I hope that my tips for helping you speed up your 3d workflow will be useful. Please, take advantage of some of them and you will really feel the difference in the time you spend working on your project.